Logo: Welcome to St. John's Bed and Breakfast
BED AND BREAKFAST ACCOMMODATION FOR HAYLING ISLAND SAILING CLUB (HISC)
Click to email St. Johns B&B Hayling Island for accomodation.
21, Manor Way, Hayling Island, Hants. PO11 9JH
St. Johns Bed and Breakfast Hayling Island 02392 462191 / 07519494457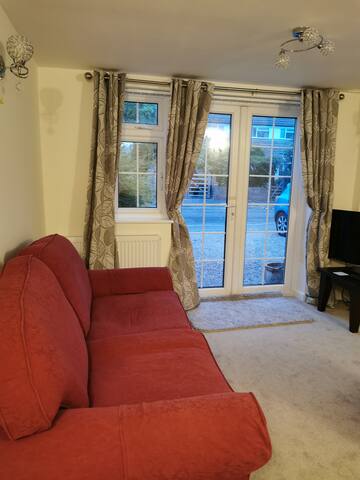 Bed and breakfast accommodation for Hayling Island Sailing Clubs - Suitable for parents and young people taking part in events. Triple and twin rooms available or ideal for larger groups of 6 or 7 people. Microwave and 'fridge available for your use in the dining room.
HAYLING ISLAND SAILING CLUB
Image: HAYLING ISLAND SAILING CLUB
St. Johns Bed and Breakfast Hayling Island 02392 462191 / 07519494457
21, Manor Way, Hayling Island, Hants. PO11 9JH
Hayling Island Sailing Club
SOUTH HAYLING
---
Other pages:
Airbnb B&B ROOMS HAYLING ISLAND,HAVANT, PORTSMOUTH - ST.JOHNS BED AND BREAKFAST HAYLING ISLAND. B&B Hayling Island, B&B Hayling Island from £40.00 Hayling Island
B&B Hayling Island B&B rates from £40.00. Close to A3(M)/A27/M27 contract workers welcome, Bed & Breakfast accommodation Hayling Island, Havant, Portsmouth, Chichester, Southsea, Bed & Breakfast for (HISC) Hayling Island Sailing Club Events, from £40.00
NATIONAL 'FOOD HYGENE RATING SCHEME'
The new hygene rating scheme introduced in June 2011. Organised by the Food Standards Agency
BED AND BREAKFAST AT HAYLING ISLAND FROM £40.00
B&B AT HAYLING ISLAND EXCELLENT VALUE FROM £30
BED AND BREAKFAST ACCOMMODATION FOR HAYLING ISLAND SAILING CLUB (HISC)
Bed and breakfast for events at Hayling Island Sailing Clubs - Suitable for parents and young people taking part in events. Triple room available or ideal for larger groups of 6 or 7 people.
MAP OF HAYLING ISLAND AND LOCAL AREA
Directions to St Johns Bed and Breakfast Hayling Island
DINING ROOM at St Johns B&B, Hayling Island
Full English Breakfast served with selection of cereals, fruit, yoghurt, juices, tea and coffee
T.V. LOUNGE at ST JOHNS B&B HAYLING ISLAND
A seperate guest lounge with TV
BEDROOMS at ST JOHNS B&B HAYLING ISLAND
Pretty cottage style bedrooms- Twin rooms both with ensuite bathrooms
BED AND BREAKFAST FOR HAYLING ISLAND AND PORTSMOUTH - Tourist Information Hayling Island Portsmouth Tourist Information, Hampshire and West Sussex

ST.JOHNS BED & BREAKFAST, WEATHER FOR HAYLING ISLAND
Local Hayling Island weather forcast
St. Johns Bed and Breakfast near Chichester
Bed and Breakfast within easy reach of Chichester

---
This is the text-only version of this page. Click here to see this page with graphics.
Edit this page | Manage website
Make Your Own Website: 2-Minute-Website.com